Print receiver – embroidered brand logo.
In the current trend of market economy integration, the problem of creating a Brand is a core and special issue of the Enterprise. There will be many questions for your business. How to have an impressive Brand? How to Locate Your Brand? In addition, there are a number of factors that are a little more inclined to Spirituality such as how to match the network, age … Many problems are set when giving a Brand.
Hop Phat Backpack Company will help you put your brand on the shoulder and go everywhere, by advanced printing – embroidery methods currently on the Vietnamese market. We will help you put your brand logo on designed backpack products from our company with you everywhere.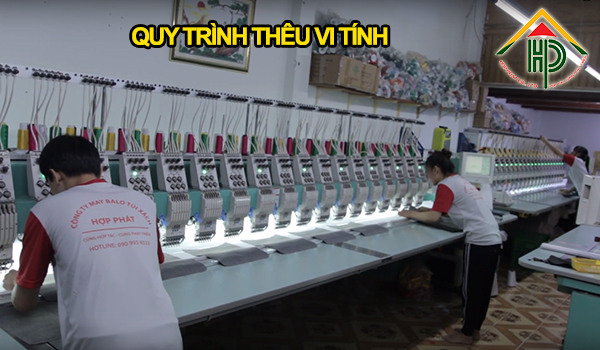 With today's modern technology to make printing – embroidery easier to meet your needs, the Hop Phat Handbag Bag Company guarantees you:
Correct color logo design.
Sharp, clear.
No flaking.
No color fading.
Set the position, logo size exactly as designed.
High durability.
The thread is slender.
Hop Phat gives you peace of mind without worrying about the wrong requirements. Besides, we put your trust on the top and affirm quality reputation from Hop Phat.